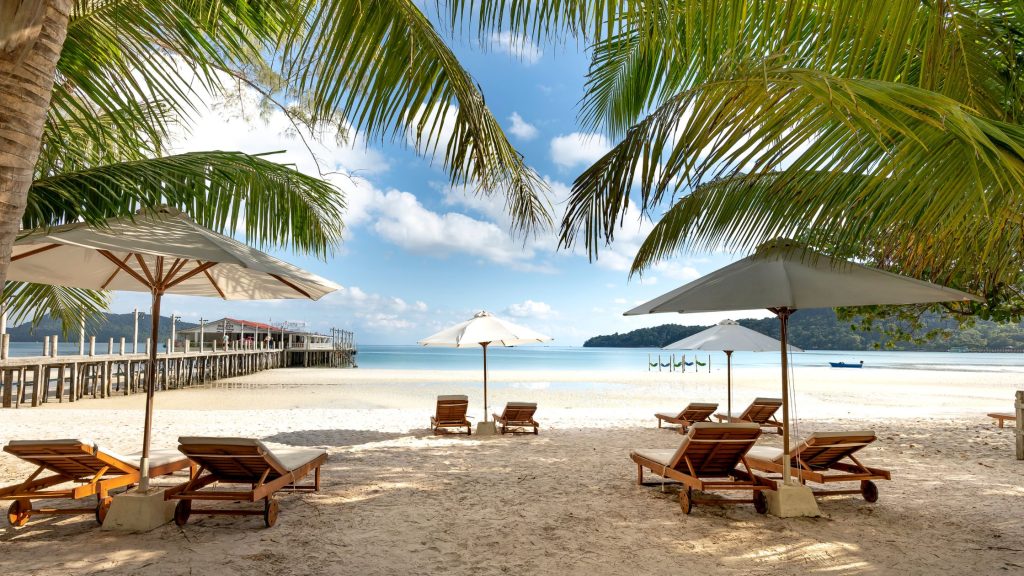 Rishikonda Beach is a beautiful beach on the Bay of Bengal in Visakh in the Indian state of Andhra Pradesh. It is also known as Rishikonda Beach. The views from this beach are genuinely mesmerizing and stunning. It is set between a foamy blue sea and lush grass. Tourists from all over the country always visit the beach because of its beauty, clear blue water, and golden sand. People who like sports can choose from various activities, and people who like good food can eat well here.
Exciting information about Rushikonda Beach
Rushikonda Beach is one of the few beaches where you can swim under the watch of a lifeguard, so don't miss the chance to take a quick dip.
Rishikonda Beach is a great place to spend a quiet weekend.
Water sports fans will love the beach, and there are many different kinds of water sports to try there.
You can also try water surfing, speed fishing on a motorboat, or jet skiing, which are fun and exciting.
Don't forget to drink fresh coconut water and eat fresh corn, which is easy to find here.
The beach also has a manmade bay, or barrier, made by a seawall. People swim there for fun.
At Rishikonda Beach, there is also the ISKCON temple, where people go to pray and ask God for help.
How to reach Rushikonda Beach?
By Bus: The Endada Bus Stop is the closest bus stop, 3.8 km from Rishikonda Beach. To get to the beach, you can take a Rickshaw.
By Train: It's 15.4 km from Rishikonda Beach to the Visakhapatnam Railway Station. You can take a taxi.
By Air: The distance between Rushikonda Beach and Visakhapatnam International Airport is 22.4 km. You can take a cab to get to the beach.
When is the best time to go to Rushikonda Beach?
The best times to go to Rushikonda Beach are from Aug to Oct and from Jan to Mar when a cool breeze blows over the water and makes everything quiet.
Water sports on Rushikonda Beach:
Water sports fans will love the beach, and this place has a wide range of water sports. Tourists can get in touch with their inner sea maiden by relaxing in the Bay of Bengal or by taking a fun old boat ride.
Tourists can also see fun activities like water surfing, speed fishing on a motorboat, and jet skiing. Windsurfers have also said that the beach is a great place to go. There are opportunities to scuba dive, snorkel, and sea kayak here.
Activities at Rushikonda Beach:
Going scuba diving:
At Rushikonda Beach, you can enjoy the beauty above and below the water. Put on your diving gear and fall into the Bay of Bengal, where you can feel like a fish and see fish. You can also look at reefs and other beautiful sea creatures. Snorkelling is also a choice if you would rather watch from the water's surface.
Time: 30 minutes of training, 1 hour of actual diving; accessible from 9:00 a.m. until 5:30 p.m.
Sea Kayaking:
At this beach, you can also go sea kayaking with a guide who shows you how to cover 1 km of water. Go now and paddle a kayak through the strong sea waves for an experience you'll never forget.
Time: 1 hour, accessible from 9:00 am to 5:30 pm.
Using a paramotoring:
Tourists can get the best view of the beautiful land around Rushikonda Beach and the shores from the Paramotoring facility there. They can also ride with a teacher at nearly 22 km/hr.
Time: 7 minutes of broadcast time; offered in two time slots: 6:30 am to 11 am also 3 pm to 6:30 pm, with the morning session providing the optimum experience.
Using a speedboat:
It's a more laid-back way to spend time at sea, and you can go on a speedboat with your friends while the water sprays over your hands.
Time: 9 am. to 5 pm.
Jet Ski:
A Jet Ski is one of the most famous rides at any beach. At Rushikonda Beach, you can rent a Jet Ski and sit beneath a trained driver while getting wet in the water.
Time: 9 am. to 5 pm.
Yoga:
Rushikonda Beach is a peaceful place to get in shape by breathing. It has cool air to soak up and a calm atmosphere to do yoga. Many people who want to get in shape come to this beach for its natural feel.
Relax in the beach chairs:
Tourists can get the best view from beach chairs on the sand. Not only does it keep everyone from getting a heavy tan, but it also gives everyone a cover to hide under when it's too hot.
Electric scooter:
An electric bike is the best way to get from one end of the beach to the other. It goes slowly enough to be safe on the busy side streets of the beach.
Sunrise view:
At about 5:45 in the morning, you can see a beautiful sunrise from Rushikonda Beach. In addition to the beauty of the beach, the way it curves gives you different places to watch the sunrise. Walking along the beach with your friends, feeling the soft sand between your toes and talking about fun things.
Tips for going to Rushikonda Beach:
Since arms near the beach don't always work, ensure you have enough cash.
Don't go there after 8 pm, when all the shops close and the tourists leave. The beach will then be empty.
Bring food, water, and a sun umbrella to this beach.
At the beach, there must be an excellent place to swim.
MORE POSTS: