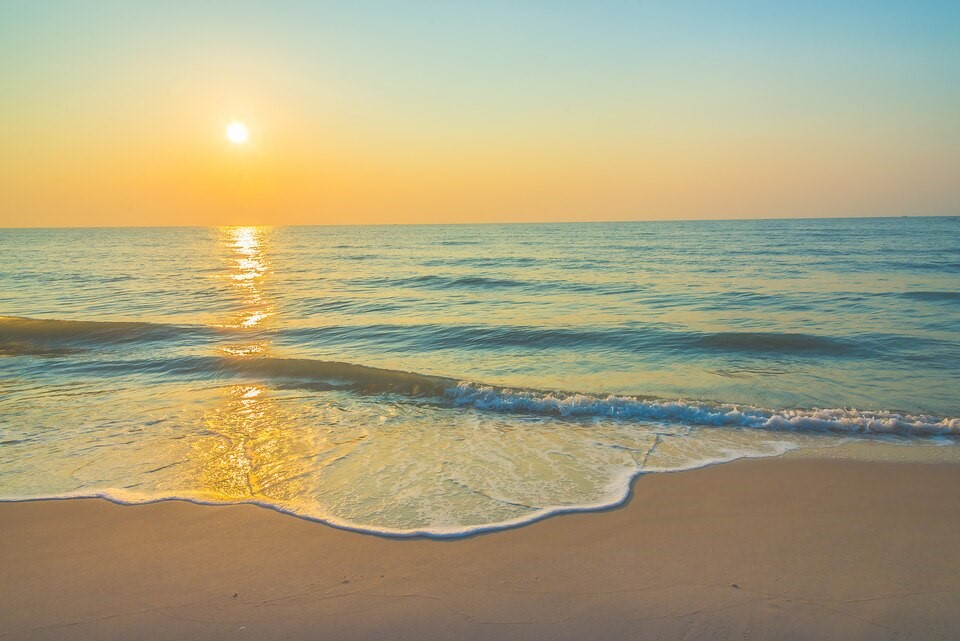 Paradise Beach in Gokarna, Karnataka, is Full Moon Beach. It is the last beach in the town of Gokarna and is a great place to relax away from people and in the middle of nature. The length of Paradise Beach is 150m, and 70% of it is made up of hard rocks. The other 30% is made up of beautiful white sand.
When you camp near the beach, you can hear the sound of the waves crashing against the rugged rocks on the white sand. This sound is both strange and relaxing. A few years ago, lefties who liked to spend time in nature went to Paradise Beach, and the area was known as a hippie spot.
Even now, many tourists, including people from other countries, love to spend time on the smooth beach. People also say that early outsiders didn't want Indians to come to the beach, making it hard for them to get there. Anyone who wants to camp out and spend some quiet time in nature under a bright star-filled sky should go to the beach.
There is also a well with clean water, making it even easier to cook and a great place to camp. The water force at this beach is vital, so diving and swimming too far away is not a good idea. If you want to go on a trip, get back before it gets too dark, or the rocks will make walking hard.
Mobile service isn't excellent there because the beach is remote, but you can get in touch if you go near the beach's opening. Overall, a very relaxing and wonderful place to hang out with friends or family. If you want to get away from the hustle and bustle of the city and spend some time alone, Paradise Beach is a great place to go.
Things To Do In Paradise Beach
Since it is not a busy beach and a bit isolated, there are not many things to do here. But here are some things you can do to take care of yourself when you visit this beautiful place.
Taking a hike on the beach
Walking along the beach is a popular and easy thing to do on Paradise Beach. The Full Moon Beach or Paradise Beach in the Gokarna area hasn't been changed much by people, so it's a beautiful place to see. The hike isn't too challenging, and if you want to, you can walk back to other beaches before taking a boat ride back to Paradise Beach, which is an enjoyable thing to do on its own.
Do Yoga
Yoga on a quiet, white-sand beach while the wind blows your hair back is a must-do exercise. You can look for groups of people who like to do yoga on the sand, or if you can't find anyone, you'll have to do it all by yourself. The soft white sand, the sound of the waves crashing, and the gentle breeze will put you at ease.
Going Camping
Camping is one of the most exciting things you can do on this beach. The beach is in a remote area and is an excellent place for friends to go camping. The freshwater well makes cooking easy and saves you from carrying around liters of water. Set up a bonfire or take a lengthy, quiet walk ahead of the shore, smelling the salty water, feeling the cool breeze on your face, and looking up at the beautiful starry sky.
Water games
You can enjoy the feeling of water rushing and the rush of energy with several water sports at the beach. Even though you can't do water sports all year because the weather and water currents change, if you get the chance, you should try one of them because it's not something you should miss.
Places To See Near Paradise Beach
Even though Paradise Beach is isolated and a great place to get away from your busy life, there are many other great places nearby that you should visit while you are there.
Om Beach
Kudle Beach
Half Moon Beach
Shri Mahabaleshwar Temple
Shiva Cave
Yanna
Places To Eat And Have Fun At Night Near Paradise Beach
Once you get there, if you don't feel like camping or cooking alone, there are many great restaurants and pubs where you can eat delicious food and dance the night away for a perfect weekend. These places are only a few kilometers from the beach and are easy to get to by hiking.
Namaste Cafe
White Elephant Restaurants & Cottages
Om Ds Cafe
Half-Way House Food Point
Gokarna Stops Cafe
Mantra Cafe
How To Reach?
You can't drive right up to Paradise Beach or Full Moon Beach. Instead, you must take a boat or walk from Half Moon Beach or Om Beach to the beautiful Paradise Beach. You can easily rent a motorboat from either of the first two beaches. If you don't want to take a motorboat, you can also walk to Paradise Beach, which takes about 20 to 30 minutes.
By Bus: If you are leaving from Bangalore, there are straight buses that will take you to Gokarna village, which can take up to 10 hours. You'll need to take local transportation from the town to Om Beach or Half Moon Beach, and then you'll have to walk to Paradise Beach.
By Train: The train to Gokarna stops at Gokarna Road Station four times a week, and the trip can take up to 16 hours.
When Is The Best Time To Visit?
From June to August, the southwest monsoon hits the village of Gokarna. This is not the best time to go there because the tides can be excessive. The best time to go to the beach is from October to March when the weather is nice. This is not the case in April and May when temperatures reach 100 degrees Fahrenheit and high humidity.
During rainfall, the place is hard to predict, so it's not a good time to go to Paradise Beach because it's remote and the phone service isn't excellent. So, the best time to go to this beach is between October and March, when it neither rains a lot nor gets too hot.
MORE POSTS: