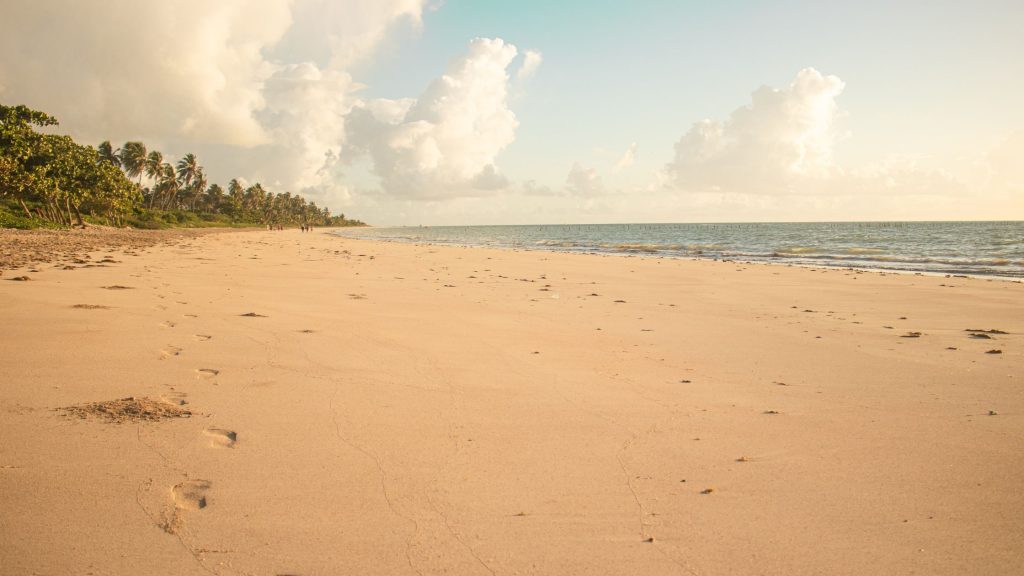 Old Digha Sea Beach is a great place to find peace and beauty in nature. It is on the southeastern coast of India. Away from the noise and chaos of the city, this beach is the right combination of peace, golden sands, and sweeping views of the Bay of Bengal.
When is the best time to go to Old Digha Beach?
October to February are the best months to visit Digha Beach. Since this is the busiest time of year, you can expect a crowd. Also, the weather is not too hot or cold from March to June. During the busy season, the weather is nice and beautiful. When the busy season is over, the weather is uncertain, and there is a lot of heat.
During the mild season, the air is hot and sticky. During the holiday season (Durga Puja), many people visit West Bengal's Old Digha Sea Beach. Most of the time, the celebrations happen in February and from September to October. So, if you like busy streets and places, this is a good time of year to travel.
If you feel like your trip isn't complete without some fun things to do, you'll love the beaches, water sports, and Durga Puja events. In the middle of the year, you can escape the crowds and save a lot of money.
How To Reach?
By Air: The nearest airport to Digha is Kolkata's Netaji Subhas Chandra Bose International Airport. Digha is easy to get to Kolkata by both car and train.
By Train: The nearest rail station is Digha. You can take a local or express train from Howrah station to Digha.
By Road: Digha is well linked to Kolkata by road. You may take a bus from Esplanade, Howrah, Belgharia, etc., or you can drive from NH-6 to Kolaghat and then from Kolaghat to Digha on NH-41.
Places to stay in Old Digha Beach
Cygnett Inn Sea View
In Digha, the Cygnett Inn Sea View has rooms with air conditioning. This place has a kitchen, a front desk and room service open 24 hours a day, and free WiFi everywhere. At this hotel, guests can enjoy a complimentary breakfast, relax by the pool, and look at the beautiful scenery.
Sweet Dream Beach Resort
It is the most popular hotel in Digha near Sea Beach because it is right on the beach in Mandarmoni. It has a porch and a yard. This place has a kitchen, a front desk and room service open 24 hours a day, and free WiFi. Private parking is free, and there is a paid bus service to and from the airport for guests.
Viceroy Beach and Spa Resort
In Mandarmoni, the Viceroy Beach and Spa Resort has a restaurant, an outdoor pool, a bar, and a shared lounge. This 4-star lodge has a park where people can sit and enjoy the view. The hotel has a front desk that is open 24/7, transportation to and from the airport, room service, and free WiFi. Every morning, guests at this hotel can choose between a continental breakfast and a breakfast spread.
Anjana Palace
Anjana Palace is a high-end hotel in Digha close to Old Digha Beach and has a kitchen, a shared room, and a patio. This 3-star hotel has a front desk and room service open 24 hours a day. At the hotel, every room has a patio, a private bathroom, and a flat-screen TV with a sitting area. The hotel serves a veggie meal to its guests.
Things to do with your children in Old Digha
Beautiful Digha Sea Beaches
Digha is known for its beautiful beaches that go on for a long way. Your kids will love engaging in the sand and splashing in the water. Kids can swim and do water sports safely in the calm water. The sea beach in Udaipur is very popular with young people and can get pretty busy. We wanted to go to Talsari Beach to get crabs, but the road was closed.
Marine Aquarium
The Marine Aquarium in Digha is a place everyone should visit. It is home to fish, turtles, crabs, and other sea animals. Your kids will enjoy viewing the displays and learning about sea creatures.
Activities for Adventure
There are many exciting things to do in Digha, like skydiving, jet skiing, and banana boat rides. Your kids will love how exciting these things are, and it's an excellent method for the whole family to get closer.
The Digha Science Centre
If your children are interested in science and technology, the Science Centre in Digha is a great place to take them. It has hands-on science exhibits that teach kids about different scientific ideas in a fun way.
Food
The fish in Digha is known for being tasty, and your kids will love trying new things. Your kids can also find different kinds of street food and snacks.
Relaxation
Digha is a great place to hang out with your family and take it easy. You can take long walks on the beach, view the sunset, or spend time together.
Sunrise and Sunset
Sunrise: The sunrise is one of the most beautiful vistas in Old Digha Sea Beach. As the sun's first rays turn the sky orange and pink, the whole beach glows with a beautiful light that is nothing short of amazing.
Sunset: As the sun gently sinks below the horizon and casts bright colours across the sky, the sunset view is just as beautiful. This quiet time is great for thinking and taking beautiful pictures.
Shopping for handmade items
Digha is an excellent option to buy things like bags, jewellery, and art that are made by hand. Your kids will have fun looking for unique things at the local markets. I bought some things there that had shells on them. Overall, Digha is a great place to go on vacation with your family. Your children will have a great time there because it has beautiful beaches, fun things to do, and tasty food. You will also make memories that'll last a lifetime.
Conclusion
That's everything you need to know about the beautiful Old Digha beach in West Bengal. If you want to see how people celebrate and learn from Durga Puja, you should come here in October. Plus, you can stay among the places above, making your trip even better. Lastly, be sure to walk along all the beaches and other places of interest that are close to this beach property.
MORE POSTS: