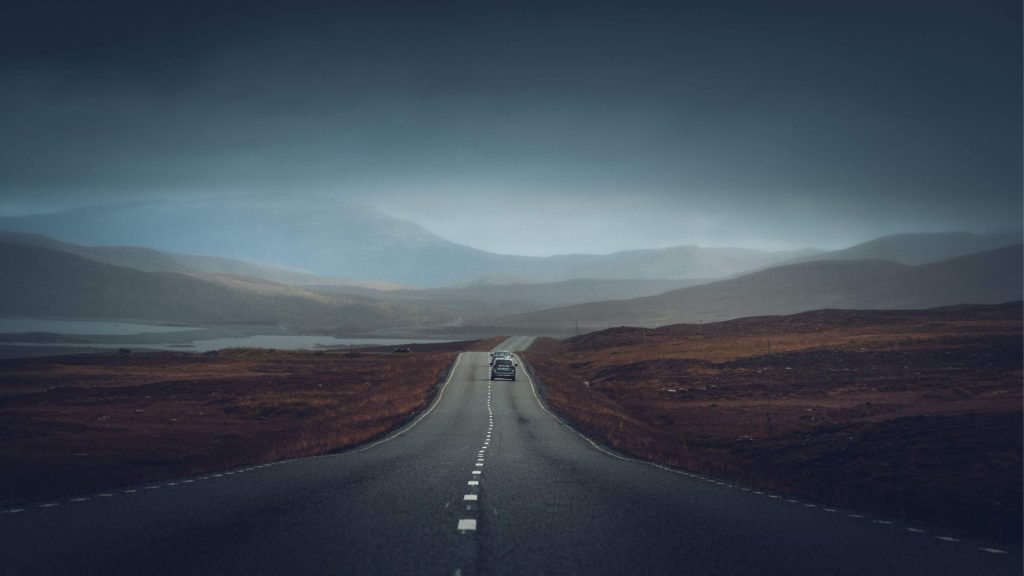 Dow Hill in Kurseong looks like a quiet village at first glance. It is only 30 km from Darjeeling. But if you look past Dow Hill's pretty settings, you'll find that it's just the stuff of fears. The small mountain has had a lot of ghostly activity for a long time, enough for it to be called India's most haunted hill station. If that wasn't scary enough, Dow Hill has a road called, wait for it, the Death Road!
How to reach Dow Hill?
If all these stories haven't scared you enough, go to Dow Hill and see what it's like for yourself. Here's how to reach from New Delhi to Dow Hill:
By Air: Daily direct flights from New Delhi to Bagdogra, the closest airport to Kurseong, start at $3,500. The distance between the airport and Dow Hill is 50 km, which can be reached in an hour and a half by taxi.
By Train: You can also get from New Delhi to New Jalpaiguri, which takes about 24 hours. Dow Hill is 42 kilometres from the train station. It takes a local taxi one hour and fifteen minutes to get there.
By Road: The road to Dow Hill is fun because it has twisting paths and beautiful views. If you're coming from a nearby town or city, you can take a private car or a local bus. The roads that lead to Dow Hill are in good shape, so driving there is easy. As soon as you leave, the trip becomes part of the adventure as you wind through lush woods and quaint villages.
The Troublesome Woods and a Dead Road
The "death road" between Dow Hill Road and the Forest Office is not for people afraid of heights. On the Dow Hill Death Road, many local woodcutters have told scary stories about seeing the ghost of a little boy without a head walk into the forest and disappear.
People say they have been watched and followed by something they don't know, especially in the forest. Every time you go to this place, you'll get a creepy feeling you can't explain. Some people have even seen a red eye looking at them, and others have seen the ghost of a woman dressed in grey running wildly through the woods after something.
Many children's and moms' screams can be heard in the forest. Locals say that you shouldn't go to this place after dark. The air in these woods is so bad that some people have gone crazy or killed themselves after going there.
Death Road's Headless Boy's Story
You're not a wimp, and you're proud that people call you "devil-may-care." But if you want to feel devilish, you must visit this spooky place at least once. Local woodcutters say they saw a boy without a head walking and then disappearing into the thick forest. Many people have said that they were followed or watched by something scary.
People can also hear what it sounds like to see a red eye staring at them. In another report of the event, a ghost of a woman dressed in grey from head to toe is seen walking through the forest. Most of the time, the ghosts don't hurt the people who come to see them, but their place puts them in a trance-like state. It gives a real-world feel to the scary animals, which many people still don't know much about.
Dow Hill's Famous Ghost School
In the woods of Dowhill is a school called Victoria Boys High School. It has been there for 100 years. When school is closed for the winter break, you can hear loud talking and movements in the evening. You can hear footsteps and whispers as soon as the sun goes down, but the air feels eerie.
It's heaven for people who want to meet the supernatural. You might have a lot to say when you get back. Some people said a ghost was looking at them inside the classroom.
People say they still hear boys laughing and running around the empty school. People say a boy without a head walks around the property like he's in a thick bush. No teacher or student has ever seen a ghost here, though. Kurseong is a lovely place where you can spend your days in peace.
But this small hill town also has a scary story that thrill-seekers will like. People have said the place has been the scene of many killings, but there is still no proof. Some spooky places have always been haunted. You must go to this strange place if you want a scary thrill.
MORE POSTS: