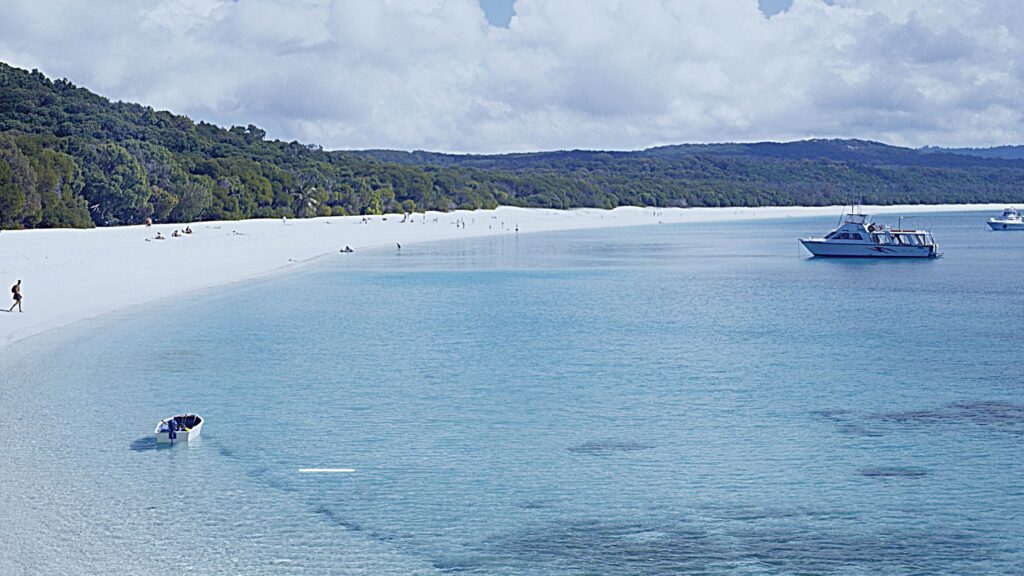 Places to Visit in Digha: Digha is a famous beach town in the Purba Medinipur district in the Indian state of West Bengal. It is situated on the Bay of Bengal and is famous for its stunning sandy beaches and peaceful surroundings. Digha is one of the most visited tourist places in West Bengal, attracting tourists from all over India and beyond.
READ: 5 Best Digha's Hotel with Swimming Pool
Places to Visit in Digha in 2023
Its beach at Digha is about 7 km long and is divided into two parts: Old Digha and New Digha. Old Digha is known for its laid-back atmosphere, while New Digha is more commercialized and offers a variety of restaurants, hotels, and stores.
Apart from being on the coast, there are many attractions in and around Digha including Digha's Marine Aquarium and Research Centre, Shankarpur Beach and Talasari Beach. Digha is also famous for its seafood which is a must for the people visiting.
Lastly, Digha is a great destination to visit if you are looking for a peaceful beach holiday in India.
Places to Visit in Digha
There are many interesting places to visit near Digha. Here are some of them:
Shankarpur Beach: Located about 14 km from Digha, Shankarpur Beach is a less crowded and peaceful alternative to Digha. The beach is famous for its serene atmosphere and stunning landscape.
Talsari Beach: Talsari Beach is just 9 km from Digha and is famous for the breathtaking panorama of the Bay of Bengal. The beach is not as popular as Digha and is a wonderful place to relax and soak in the view.
Mandarmani Beach: Mandarmani Beach is located about 25 km from Digha and is one of the most motor-friendly beaches found in India. The beach is famous for its beauty and natural beauty. It is a sought-after place for water sports.
Chandaneshwar Temple: Chandaneshwar Temple is located about 8 km from Digha and is dedicated to Lord Shiva. The temple is famous for its grand design and is a popular place for pilgrimage.
Mohana: Situated about 28 km from Digha, Mohana is a beautiful fishing village. The city is known for its gorgeous surroundings and is a wonderful place to experience the culture of the region.
This is one of the many interesting places to visit in Digha. There are many other temples, beaches and villages in the area that are worth visiting.
Some Popular Shops in Digha
Souvenir shops: Shops selling souvenirs are common in Digha as they sell a variety of products such as local handicrafts, as well as other small souvenirs that visitors can bring home to keep as a souvenir of their visit to this beach town.
Jewellery shops: You can find many jewellery stores in Digha that offer a wide range of jewellery products, including necklaces as well as bracelets, earrings, and bangles that are made of seashells, along with other accessories that are found along the coasts.
Clothing stores: Digha has a number of clothing stores that sell traditional Bengali sarees as well as other ethnic clothing, as well as shorts, T-shirts, and beach wear such as swimsuits and sarongs.
Handicraft Stores: Digha is famous for its rich cultural heritage and there are a variety of handicraft shops within the city, selling traditional products like handloom garments, terracotta ceramics and other local handicrafts.
Food and Beverage Stores: Digha has a number of food and beverage shops that sell local snacks as well as sweets and food items, as well as soft drinks, juices, and many other beverages.
Conclusion: Places to Visit in Digha
In general, Digha has a variety of markets and shops that cater to the interests and needs of the visitors. If you are looking for clothes, souvenirs or handicrafts from the local area, you are sure to find something that will interest you in the bustling market.